Have you ever felt like just throwing something and breaking it or smashing it?
Do you have some frustration built up inside weather it is from a bad day on the job or at home, a bad break up, the lost of a loved one, Covid is just enough to push you to the edge or want a new and fun way to do date night? We have a safe place to do it in.
There's a more grown-up way to throw a tantrum.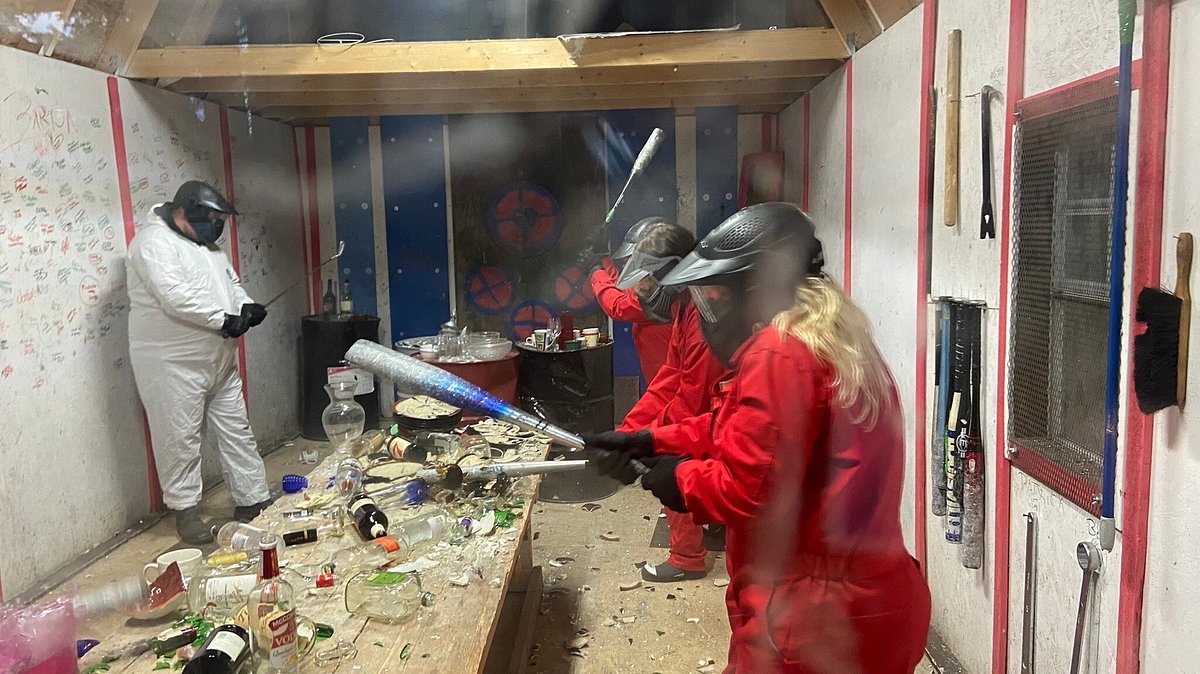 Rage rooms, also known as smash rooms or anger rooms, have opened in cities around the world, and they offer a safe place for people to shatter away their anger – literally. You can hurl a plate across a room, take a sledgehammer to an old computer or kiss a framed photo of your ex goodbye with a golf club. 
The first rage room opened in Japan in 2008, according to Vice. Since then, rage rooms have spread to countries from Serbia to the United Kingdom to Argentina. There are hundreds of rage rooms in the USA, and new ones have popped up in cities such as Charlotte, North Carolina, and Tuscon, Arizona, in the past year.
Finally we have a new indoor recreation here in the Flathead Valley. We supply the space, safety equipment, the tools (bats, golf clubs, crow bars, wrenches, hammers) the breakables, music & the clean up.
This includes the Equipment & Space Rental, Bluetooth speakers easy to hook up, and a bottle of water after to help cool you down. You will start out with 10 breakable items with this booking fee. Then you must pick one package to go with this.
We have several packages to choose from:
– RaGe RooM! | Hang Over $25 Per Person – 30 Bottles Liquor Bottles
– Rage Room! | Couples Therapy $65 Per Person – Per Couple 20 Bottles 25 Dishes
– Rage Room! | Destroy It $100 Per Outing (Up to 4 People) – 50 Bottles 40 Dishes 1 large Item
– Rage Room! | Mega Bottle Break $175 (Up to 4 People) – 200 bottles
– Rage Room! | 50/50 $250 (Up to 8 People) – 100 bottles 50 Dishes 2 Large Items
BYOB Bring Your Own Box $15.00– Additional Boxes are $10 each. (No light bulbs, aerosol cans, gas cans, nothing poisonous or toxic). Each box should be smaller than 23 inches wide by 22 inches long and 22 inches deep.
Ala Cart Items available on site