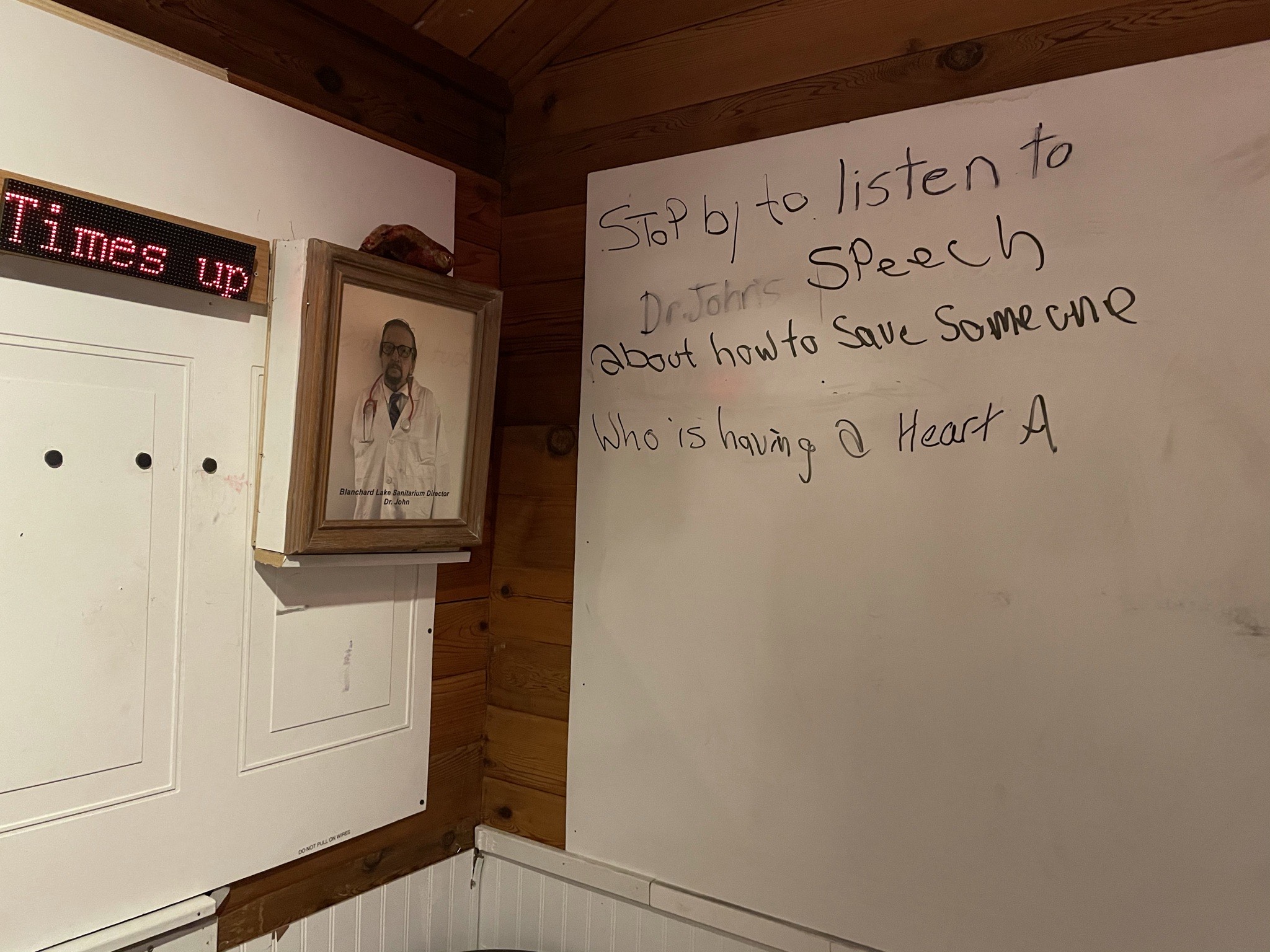 The Holcomb Family want to take this opportunity to thank each and every customer for the support and love that you have shown us during this past year with the loss of Husband, Father, Game Master, & Owner Wayne A. Holcomb who had worked at Pathways treatment center for 10 years and flathead chemical Dependency center and western montana mental polson as a drug and alcohol counselor.AKA DR John he will truly be missed.
As we settle into our new location, we look forward to your continued love and support as we will keep him in our hearts and minds.
The Hiddenkey was purchased by its current owner Patty along with her husband Wayne Holcomb aka Onewing during the start of the coivd pandemic, Wayne who portrayed Dr. John in Blanchard lake sanitarium was resetting the heart attack puzzle which said stop by the listen to Dr. John speech on how to save someone who is having a heart attack and when you erase it it says listen to Dr. John's heart and of course there is a picture of Wayne portrayed as Dr. John in the room you take the stethoscope put it up to his heart and the bottom drops out on May 22, 2021 when was assisting Patty and resetting the room Wayne called out Patty's name three times and then fell back then forward hitting his head on a table while having a heart attack where she and a customer Marcos started CPR until paramedics arrived and he was transported to the Whitefish Emergency Department in which he did not survive. The next day when Patty was cleaning up Blanchard Lake Santriume she was noticing the board the last thing that Wayne had ever wrote and Noticed he only got to the A in heart Attack when he had his, She also noticed his picture next to it and the timer that said TIMES UP (see photo on the page) Losing Wayne has taken a toll on the Family. Patty & her son Patrick has since moved the Hiddenkey to its present location at 896 North Meridian Rd in Kalispell where they have been working hard along with the new staff Timmy, Kara, Vince, & Jam to give the place a facelift painting the main building a silver grey color called anonymous adding a new deck and stairs for customers to use to access the front door of the anonymous house & trimming bushes and clearing out old growth which will never compare to its former glory days when the Colorful Aunt Bonnie resided in the location with all of her beautiful flowers.
The crew are working on 2 new games Blanchard lake Satuimiuum chapter 2 (4 rooms) and the panic kidnapped room.
We understand that there were 2 free play card promotion that people were given some by the previous owner and an unknown person who was giving them out around town without our permission.
We are no longer taking them and they are voided as of June 2020. We are sorry that this may cause some people to be upset but please understand we cannot afford to pay staff to do a game for free. Again so sorry for the inconvenience.
Our Rage room is now open and taking bookings for ages 10 years and older.
Our paint splatter is open for any age.
Your team of 2-10 ages 6 and up will enter a room, search for clues, solve puzzles and work your way through to escape in 60 minutes! In our immersive experiences you can even get hints when needed by your enthusiastic game master.
Team work, communication, and problem solving help you move forward searching for clues, solving puzzles and finally escaping, if you can! Book your experince through the book now button with our new booking contractor you should find it a smooth process
Please feel free to call us to see if we have any last minute bookings, we are closed on Sunday with the exception of planned and special request or events if intrested please call Patty 406-253-2084.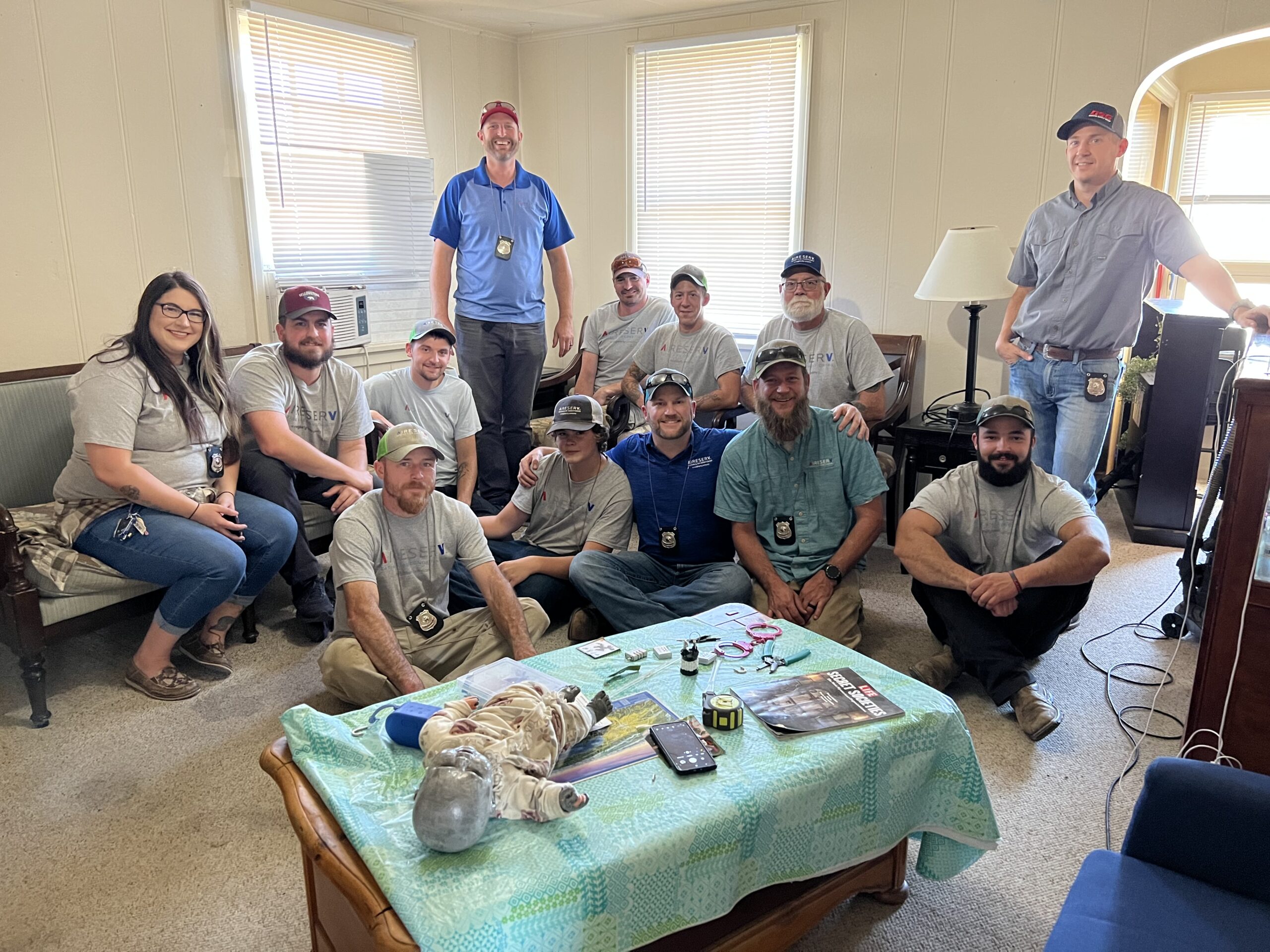 "Great experience for my first escape room! Gave me plenty of time to solve all the clues and very polite about giving hints. The CSI room was easy and difficult at the same time, not to overwhelming. All of the staff were positive and uplifting, definitely coming back another time."
"Patty the game master made it a wonderfully hilarious time! First time doing an escape room and could not have asked for a better experience! Worth your time and your money!"
"Lots of fun for all ages! Truly enjoy going to Hidden Key every time we are in the area, we have never been disappointed!"
"This was all of our first time doing an escape room so we didn't know what to expect. By the time we unlocked our door with 30 seconds left on the clock we all were talking about the next room we want to try! The owner and son were nice, helpful, and funny! I will encourage everyone I know to go to Hidden Key!"
"It was an amazing experience, the staff were insanely polite and helpful. They gave us helpful info and advised us to use the restroom and prepare ourselves, they made sure none of us were claustrophobic etc. One of our friends was running late so they also sat with us while we waited for a member of our group to arrive, conversing with us and watching videos."
"Great time! We laughed a lot and had a blast smashing stuff up in the rage room. And the owners are super nice people."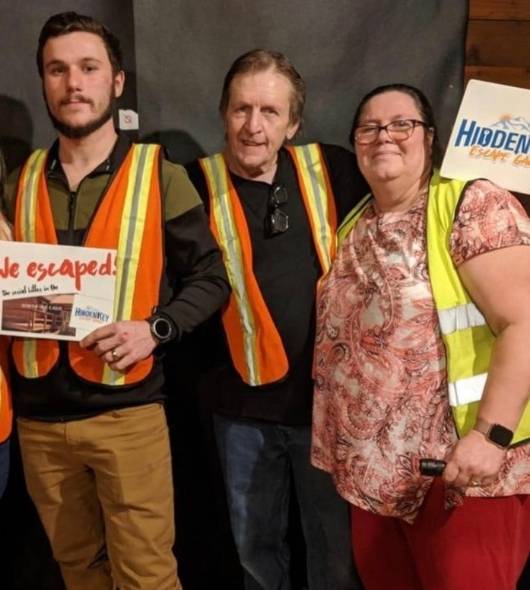 Signup today for free and be the first to find out about new games and events.